Crafting unique artistic and functional solutions since 1999
OUR SPECIALIZATION
Evolving and creating niche customised build solutions, appreciating complex design details with quality engineering and our state of the art manufacturing facilities have been key strengths in the success of Kalpakaaru Projects. With over two decades of experience in the field of fit outs, retail fixtures, design implementation & manufacturing, Kalpakaaru Projects has primed itself from its humble beginnings.
Illustrating client values and individuality through design has been one of our prime focus. We take pride in our manufacturing capabilities, latest technological approach, expertise in building methods, cost effective solutions and on time project delivery. Meeting expectations has helped us retain most of our clients over the years.
---
Bio
Kalpakaaru is the brain child of Surajit Chaudhuri. a qualified Architect by profession and an alumini from the prestigious Sir JJ School of Architecture, Mumbai Surajit's capability of understanding complex design details and engineering has been one of the key highlights in the success of kalpakaaru projects. with over two decades of experience in the field of fit outs, retail fixtures, design implementation& Manufacturing he continues to lead Kalpakaaru Projects and propel it to its future growth and planned vision.
---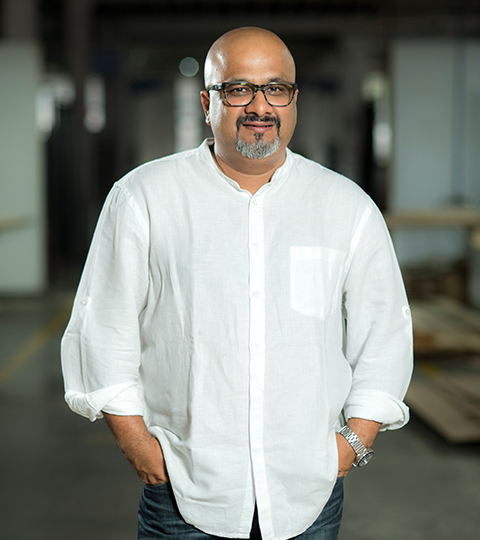 Surajit Chaudhuri
---
Bio
Ambalika E. Chaudhuri is a qualified interior designer with a strong sense of design, colour and aesthetics. She has been associated with lifestyle projects and her exposure to the luxury hospitality segment further helps Kalpakaaru realise its next step towards developing niche and customised build solutions for the discerning individual. She has played a key role in the growth of Kalpakaaru Projects over the years, which includes its growth plans, harnessing and sustaining good talent and assisting in its achievement towards planned goals with a common vision.
---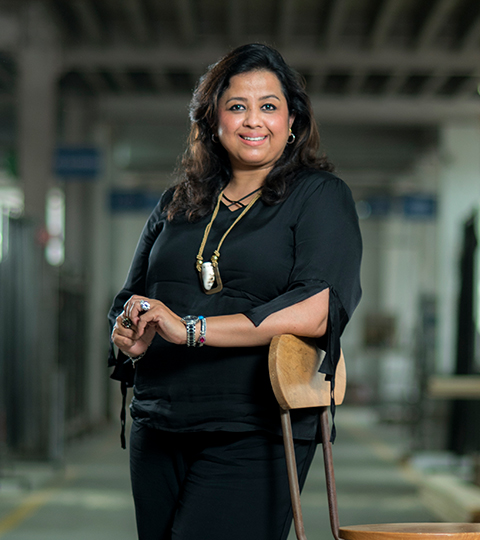 Ambalika E. Chaudhuri
---
Bio
He has more than thirty years experience in product development, manufacturing and supply chain management with in-depth experience developing and expanding manufacturing operations. Previous to joining us, he held senior management positions with many leading international companies including IBM and Boeing.
---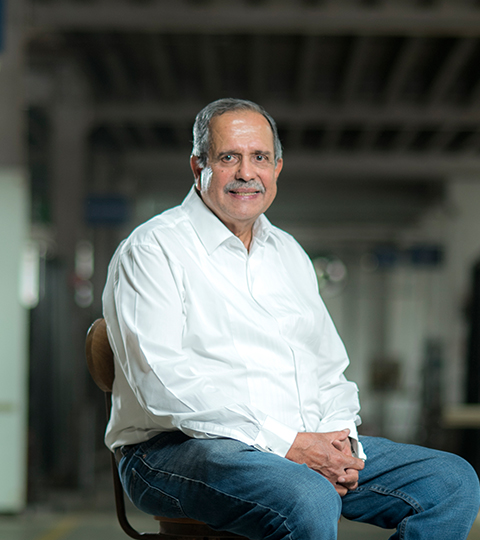 N.K Abrol
---
Bio
He is involved in a cross functional role concentrating on strategy development and business development. He has earlier worked with Jones Lang Lasalle and PE firms in India. He has a Bachelor's degree in Architecture from School of Planning and Architecture, JNTU , Hyderabad and a Master's Degree in Building Engineering and Management from School of Planning and Architecture, New Delhi.
---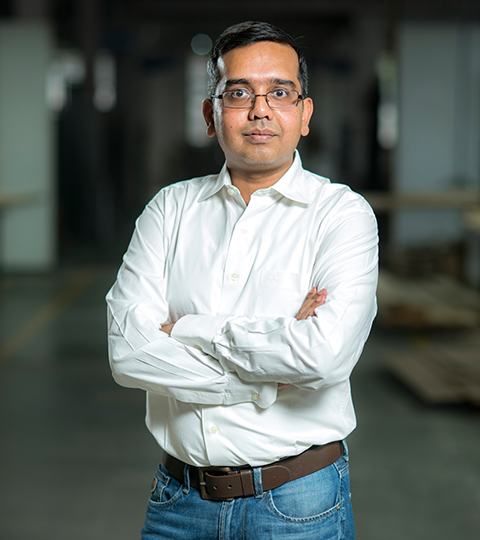 Abu Laskar
---
Bio
He comes with over two decades of experience in the furniture industry in India and abroad, he brings with him an undying dynamism and aggressiveness as he oversees the business development in India and is responsible for contributing to Kalpakaaru's strategic growth. Before joining Kalpakaaru, he was heading the countrywide operations of Dovetail and also worked with Visplay.
---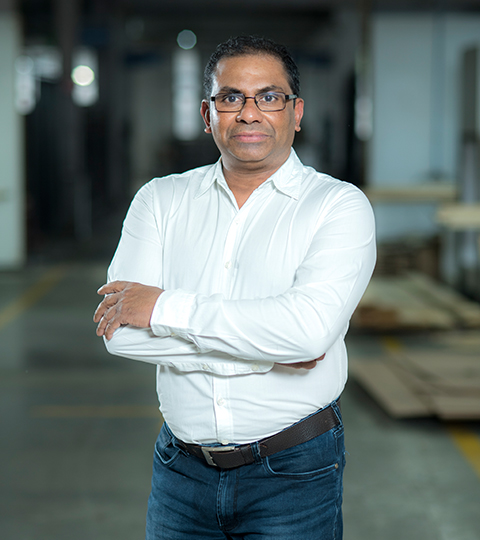 Bobby Koothur
---
Bio
Col. Manoj comes to Kalpakaaru with 25 years of experience , in Indian Army and Carrier. He specializes in operations,procurment,logistics, policy implementation, employee engagement, qualitative resolution and performance management initiatives. In him, we have the right people-connect. Academically, he is a Law graduate and holds a MBA from Symbiosis ,Pune.
---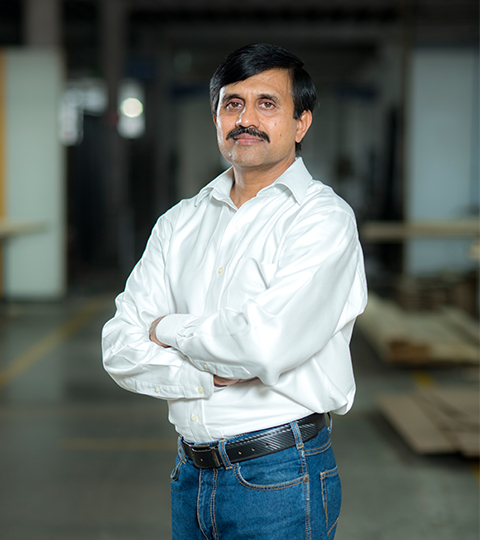 Col. Manoj Natu
About us
Our Awesome Story
Established in 1999, we are head quartered in Delhi. As a pan India operator, we have project offices and teams located in Bangalore and Mumbai to assist, realise project zone wise. Kalpakaaru Projects are spread across multiple formats that includes RETAIL, LEISURE & COMMERCIAL SPACES.
Our comprehensive approach towards projects, encompasses integrating Design – Manufacturing – Global Sourcing – Logistics & Installation.
Since our inception, we strive to help our clients succeed in implementing their vision through our solutions. Our continuous and prime focus on timely project delivery and of the highest standards has helped us not only stay ahead of competition, also enabled us to provide the best solutions for our clients. We create spaces that serve purpose of the highest level of convenience. We are the specialists and the Right team to realise your project.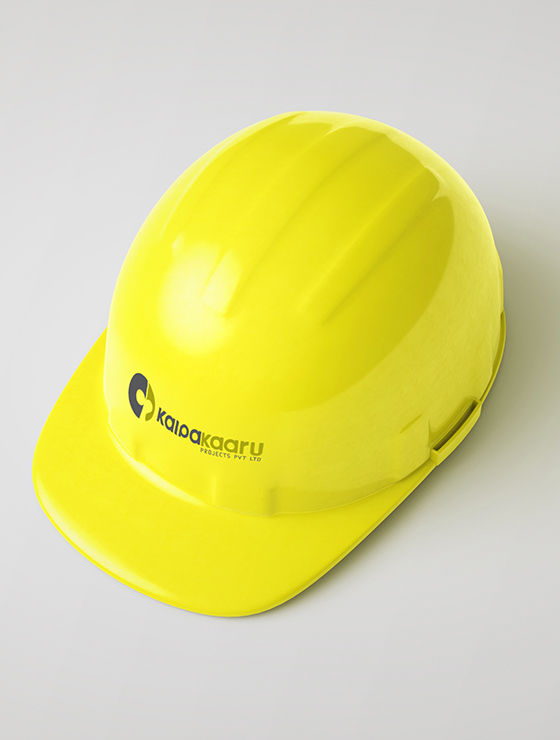 About us
Our Philosophy
At Kalpakaaru Projects our team takes over everything, from an idea and concept development to realization. All our projects incorporate a unique artistic image and functional solutions. At Kalapakaaru, we have the capacity to handle diverse clients from retail, commercial to leisure spaces due to our exclusive solutions.
Deliver projects with professionalism and passion.
Seek for the highest standards in the industry.
We design spaces that serve their purpose to the highest level of convenience.
To create spaces where form meets function.
Illustrate client values and individuality through design.
At KalPakaaru Projects we take responsibility & accountability for the successful delivery of your project.
KalPakaaru Projects adheres to strict health and safety guide lines and ensures it is strictly observed on each site.
We believe in transparent execution of the projects with exceptional service.
What we accomplished.
Important Milestones
400k
sq. ft. of our largest project
It's great that we know each other now.
Learn more about the services we offer.